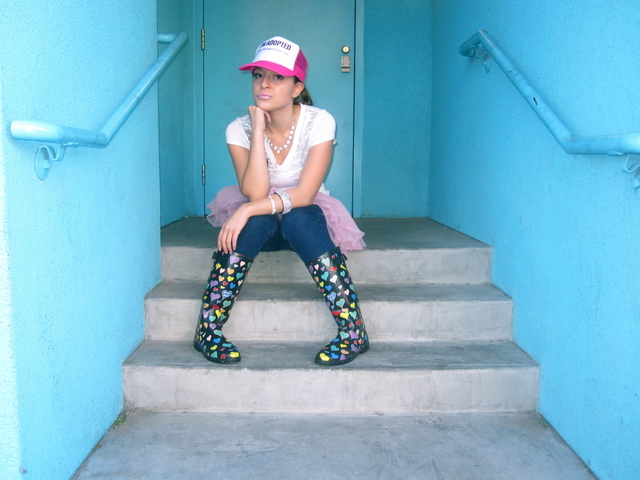 ▶ Company: That Adopted Girl Inc.
▶ What do you REALLY do? As the president and founder of this growing organization, I plan events, fundraise, coordinate community outreach, develop motivational and educational programs, create partnerships, recruit professionals to lead educational seminars, develop awareness campaigns, manage business operations, do motivational speaking with our organization and for other organizations, and, every so often, I work on writing my book.
▶ What's the best part of your job: The best part of this job is that I am wholeheartedly passionate about it. I work day and night, driven by the knowledge that the more this company grows, and the further this company reaches, the more lives we will positively impact.
▶ What accomplishment in the past year are you most proud of: I am most proud of single handedly navigating the 501(c)(3) application process resulting in successful attainment of 501(c)(3) status for That Adopted Girl Inc.
▶ Where's the best place to network: Networking events, fundraisers, seminars and conferences.
▶ Facebook or LinkedIn: Facebook.
▶ Favorite off-work activity: Going out for dinner and drinks with friends.
▶ What's your favorite professional association, community or charitable involvement: Chamber of Commerce Vegas Young Professionals. (naturally, my favorite charitable involvement is TAG).
▶ What do you drive: Acura TSX.
▶ Beer or wine: Wine.
▶ What do you want to be doing in 2025: I want to be operating That Adopted Girl Inc. as a successful national organization, working on getting my third book published and speaking regularly to large audiences about various important topics. I also want to be doing something that I cannot foresee, but that will be exciting and will promote my personal and professional development.
▶ What's the best advice you've received: Turn your wounds into wisdom.
▶ How do you define success: Success is having the freedom to do whatever I want to, and having the power to make a difference.