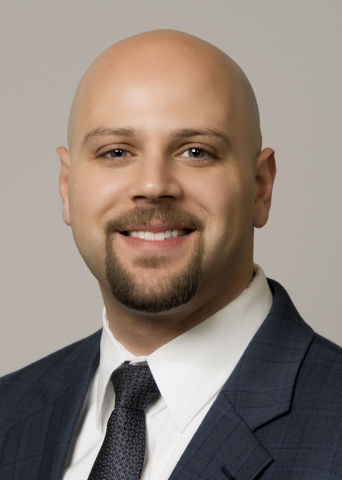 ▶ Company: Cleveland Clinic Nevada
▶ What do you REALLY do? Direct overall operations for the Lou Ruvo Center for Brain Health and Cleveland Clinic Urology practice, which includes budget development and management, physician and nonstaff productivity, clinic operations, facilities, marketing, human resources, employee engagement and patient experience.
▶ What's the best part of your job: Seeing the impact we have on our patients each day.
▶ What accomplishment in the past year are you most proud of: Being engaged to my beautiful fiancee.
▶ Where's the best place to network: McCarran International Airport.
▶ Facebook or LinkedIn: Facebook.
▶ Favorite off-work activity: Hiking.
▶ What's your favorite professional association, community or charitable involvement: Being a board member of Make-A-Wish Southern Nevada.
▶ What do you drive: BMW 528i.
▶ Beer or wine: Wine.
▶ What do you want to be doing in 2025: Raising a family and having a key leadership role within a large hospital system.
▶ What's the best advice you've received: The more you invest in the success of your employees, the more successful you will be as well.
▶ How do you define success: Waking up every morning excited and motivated to conquer the day, and going to be every night feeling as though you had a positive impact on something or someone else.