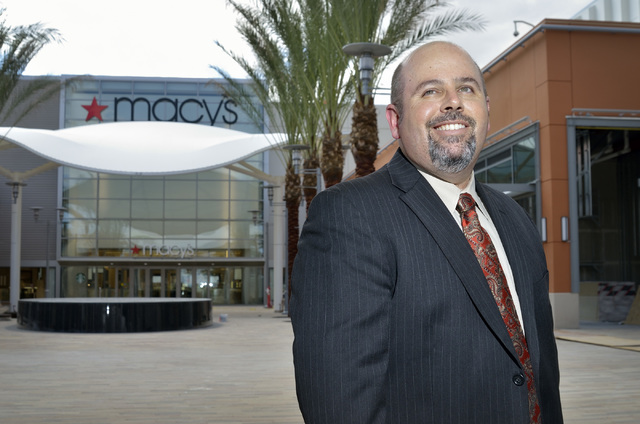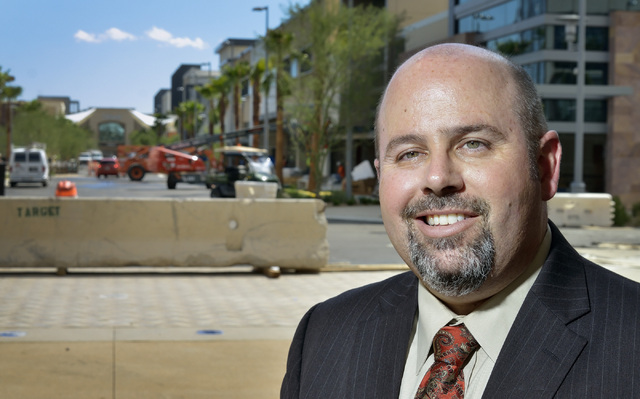 Since opening in the fall of 2014, Downtown Summerlin has proven to be a vibrant addition to one of the city's most upscale and fastest-growing communities, and Andrew Ciarrocchi has had a guiding hand in its success.
Ciarrocchi was named senior general manager of the 106-acre, 125-store shopping complex — owned by The Howard Hughes Corp. — in April 2014. Prior to the position, he served as senior general manager of Westfield Southcenter, near Seattle/Tacoma Airport. He is a former Washington state district manager of the Westfield Group and has nearly two decades of retail management experience. Ciarrocchi holds a business administration bachelor's degree from Pepperdine University.
Q: What are the keys to creating and maintaining a healthy shopping complex today?
A: There are a few keys. One is obviously convenience and having that right mix in the right location. But I think it is also about creating that experience where folks want to go to stay at the property.
Q: And how is that accomplished?
A: Entertainment is key for any popular destination now days. Having these aspects of entertainment and dining with the rest of the property has given folks a reason to come even more often. When you get people used to coming here for whatever it is — whether it is a parade, ice skating or just a dinner out — and they realize how convenient it is to come here, they will think of us when they are doing their school shopping or holiday shopping.
Q: Downtown Summerlin differs from traditional suburban malls in that it functions more directly as a cornerstone of the area's commercial district and intended to spur its growth. Can you speak to that dynamic?
A: It was built to morph out of that generic mall concept into a destination, downtown, lively streets, street storefronts and it will continue to grow as we do the 200 acres across the street where we will do more residential, office and also the hockey facility (practice rink for the new NHL franchise Vegas Golden Knights, due to be completed in September 2107). And I think being part of the Howard Hughes Corp., in terms of its development, we work to elevate all the property around us.
Folks look at downtown as a place to accomplish everything they need to get done. You see that with the retail and dining mix. You have Trader Joes for grocery needs and now we have TruFusion, over 10,000 square feet of yoga and spinning and all the techniques for a healthy lifestyle. So it really is a place for everyone.
Q: You mentioned a parade and ice skating. These are holiday events you are featuring this year?
A: The property is great, we have a great retail mix, but we want to add that extra touch during the holidays to make it a place they want to bring their friends and family when they are in town. When they want to get out of the house and feel the holidays. We have the second annual holiday parade this year. (The parade is featured every Friday and Saturday night through Dec. 10 and nightly from Dec. 16-24, always at 6 p.m.) It is very traditional and that is what we were going for. The main street parade idea, not so contemporary or technology-based. This is something that reminds customers of the traditional holiday period to bring the kids out and enjoy. I think it just creates that warm holiday feeling.
Q: And what about the ice skating?
A: This is our third holiday season at Downtown Summerlin and we have had Rock Rink every year. Last year we had a double-digit increase and we expect the same this year. We get thousands of people each week. Last year, we invested quite a lot to create what we call the lawn, which is an outdoor event venue. A lot of glass and lighting and other elements to it. We made sure to incorporate the ice rink design into it. The difference is incredible in terms of the overall holiday ambiance.