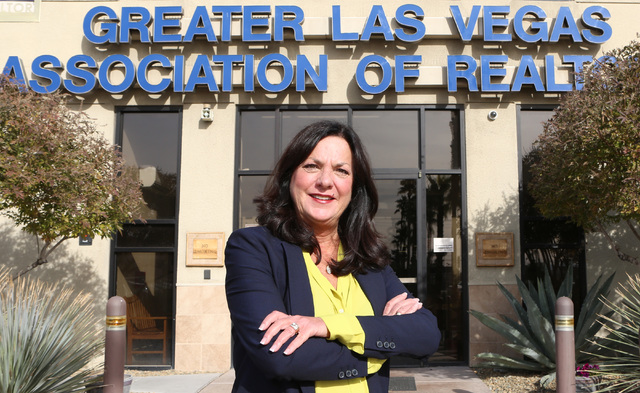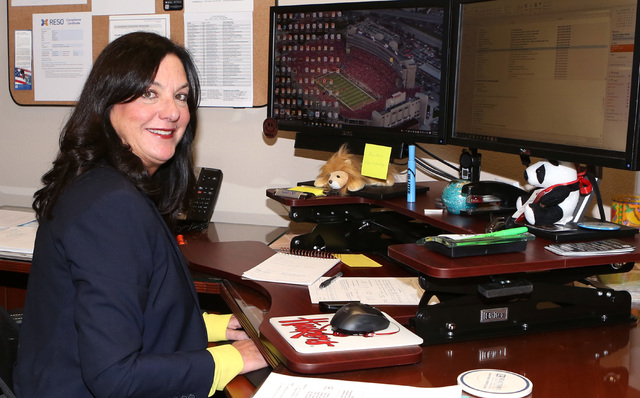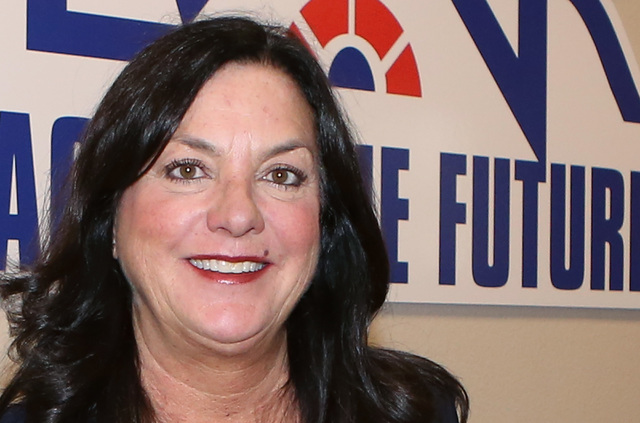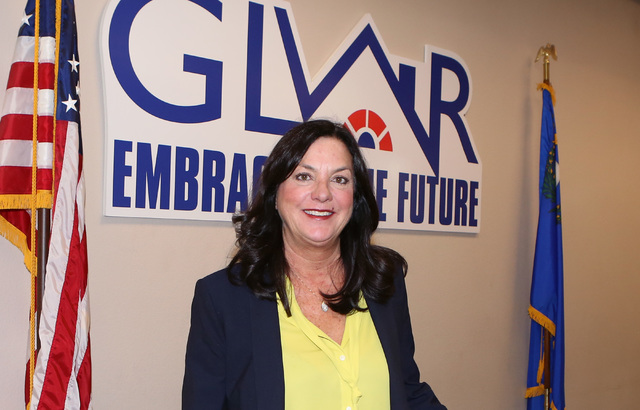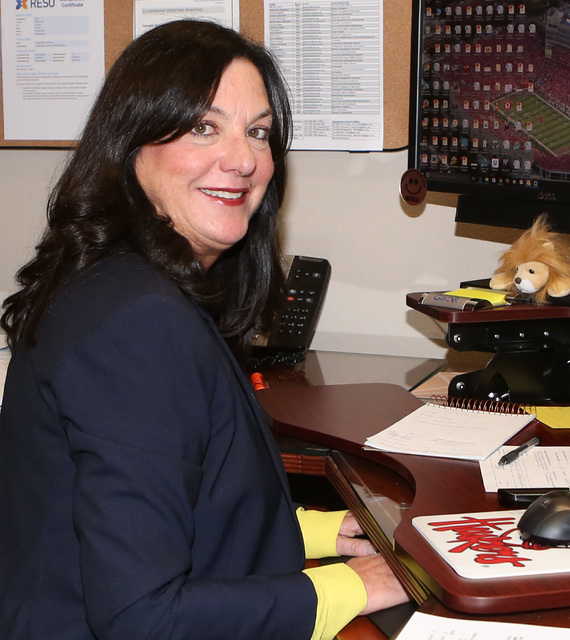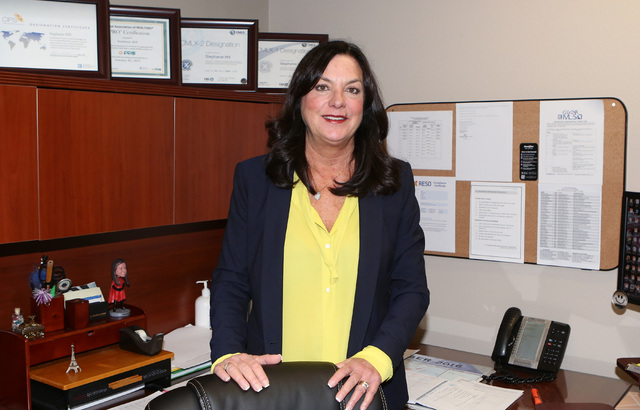 For more than 12 years, Stephanie Hill has served as the multiple listing service (MLS) director, as well as in other executive-level roles, at the Greater Las Vegas Association of Realtors. Hill's efforts and knowledge of the industry are recognized in Southern Nevada and on the national stage.
In November, Hill was elected to the board of directors at the Council of Multiple Listing Services (CMLS) — a professional trade organization that serves the MLS industry in North America. She is one of 17 board members from across the country and currently the only member from Southern Nevada.
Hill, a Las Vegas native, is also the director of Commercial Alliance Las Vegas and global business for GLVAR.
She was a Realtor member of GLVAR for 20 years, during which time she was an office manager for a family-owned brokerage — Andy Skurski Realty, which opened in the mid-1960s.
Her mother, Florence Skurski, served as president of GLVAR in 1982, and later became president of the Nevada Association of Realtors in 1989.
Hill also serves on the National Association of Realtor's MLS Issues/Policy Committee and the NAR Global Business &Alliances Committee, and has been involved in CMLS for the past several years. She holds various industry certifications and an undergraduate degree in communications from Pepperdine University.
Q: Can you tell me about the multiple listing service (MLS)?
A: The core value of the MLS is compensation and cooperation. People could put listing data all over the place, especially now with the advent of technology. It's compensation from broker to broker that drives the MLS. Everybody has different rules and different structures. Of course, the National Association of Realtors has structured rules and regulations. But it's up to the individual MLS's to write policy to keep the data accurate, how its fed to the broker websites, third-party portals, things of that nature.
Q: How many MLS's are there in the U.S.?
A: There's probably close to 700 MLS's throughout the United States.
Q: How does CMLS try to bring all these different MLS organizations together?
A: CMLS is involved in helping out to make things more standard across the board. … There are different initiatives that we're dealing with as an MLS community, and just making it an accurate, best marketplace, if you will, for brokers and agents to be able to learn about these things and share that with their buyers or share the comps with the seller — having that accurate database.
Q: How have things like Zillow affected the MLS?
A: I think it's helpful. Some people think these third-party portals may be evil. The value of the realtor is the boots-on-the-ground (work) and really knowing the market and knowing your territory. I sold here for over 20 years and my parents opened a brokerage in the early 1960s. You're not going to take away the value of a real estate agent, and/or Realtor, because of third-party portals.
Q: Can you talk about the relationship between third-party portals and the MLS?
A: We work really well together, and they (third-party portals) really do want the most accurate data. The place you're going to get that is from the multiple listing service.
They're not going to get accurate, timely (information on their own); whether it be status — something is active or pending — whether the price has been reduced. They go with the MLS. What I've seen over the last five years is that the partnerships are stronger because of that, because all the sites want to say they have accurate data. Of course, the most accurate data, timely, is going to be within the MLS.
Q: GLVAR allows exclusions?
A: If they're members of GLVAR, we do require them to put the listing in the MLS. However, there's a caveat to that. We have an exclusion form, where they have to be notarized by the seller, saying I know my listing is not going to be seen by 12,000 plus eyes.
There's very valid reasons why an owner may not want the listing to be within the MLS. They don't want other Realtors in that house; they have a relationship with the broker or an agent that says I only want people from your office. They can actually do an exclusion, but I find that's very few and far between.
Q: How does Las Vegas' MLS compare to other U.S. cities?
A: Vegas is kind of an island unto itself. We don't face a lot of the same issues other markets do. There's places like California, for instance, where you could be showing a property, and two blocks over, you're showing another that could be part of another association and/or MLS.
Q: Have there been initiatives to make MLS's more regional in areas like California?
A: California has done a really good job merging all its MLS's into one big MLS. As a broker, I don't want to have to pay dues to five different MLS's.
Q: How does Las Vegas compare in size to other areas?
A: We were the seventh largest, the last time I checked.