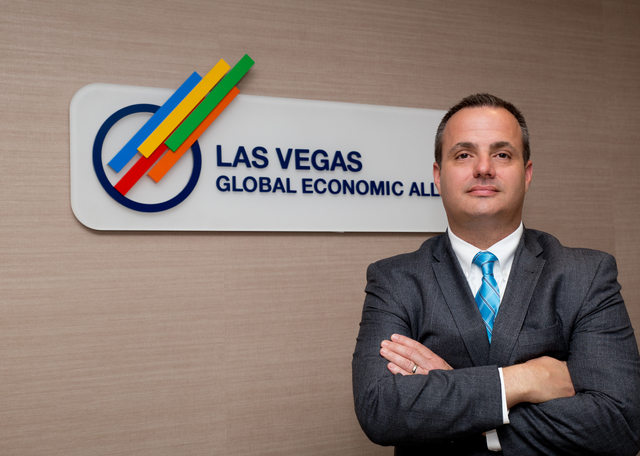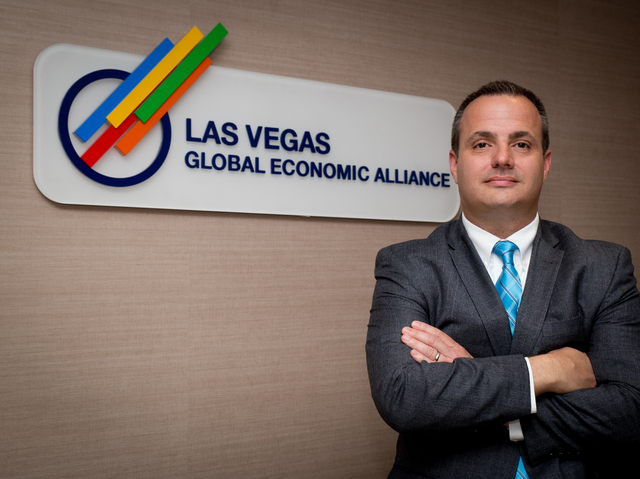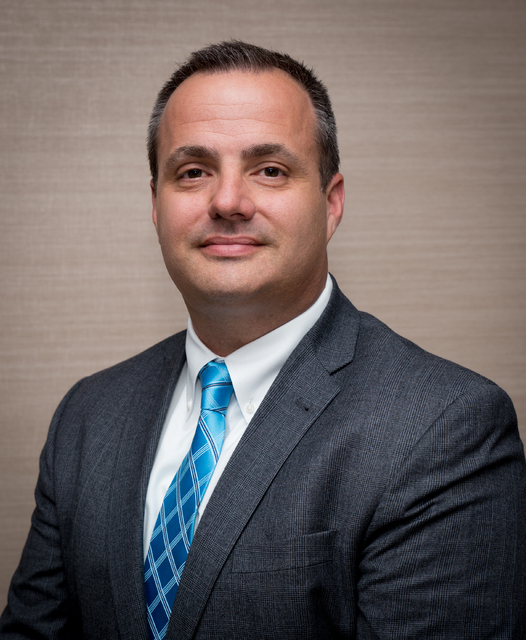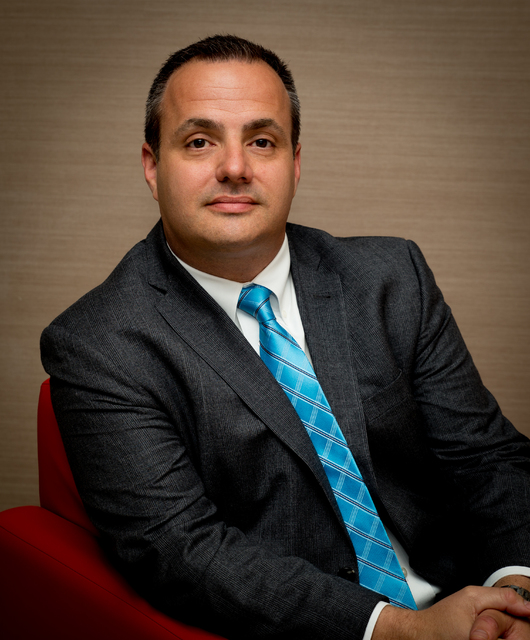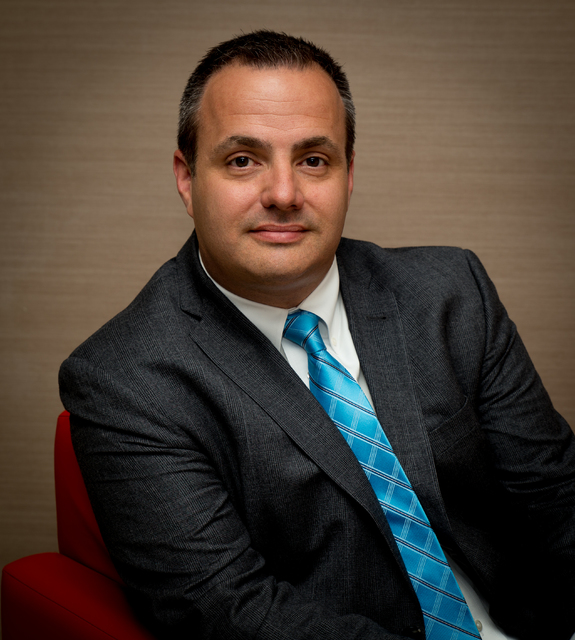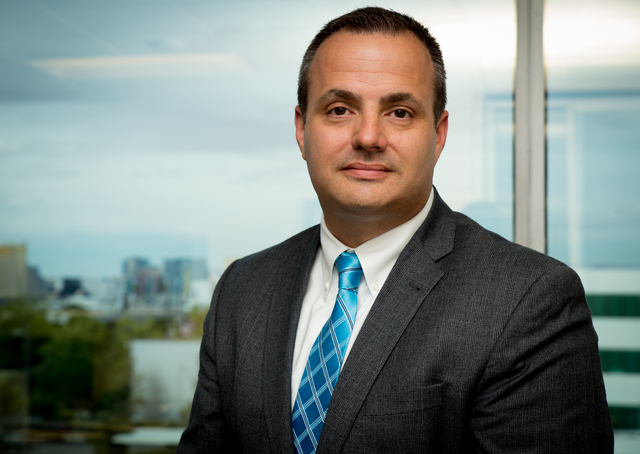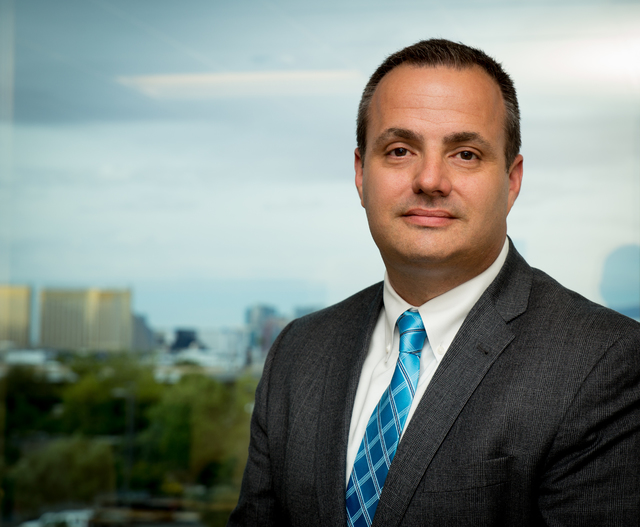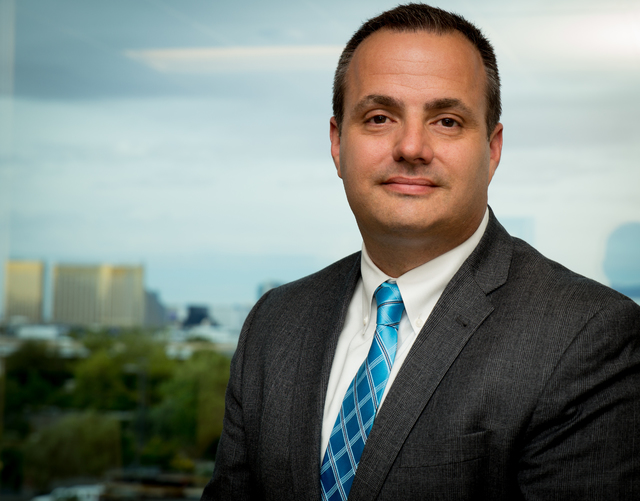 Jared Smith, chief operating officer of the Las Vegas Global Economic Alliance, arrived in Southern Nevada a few months ago ready to take charge of helping economic growth.
Smith, a Rayville, Louisiana native, was director of business development for the Baton Rouge Area Chamber, where he helped attract IBM and other large technology and logistics companies to the area.
He has also served as chairman of the Baton Rouge Airport Commission and president of the East Baton Rouge Industrial Development Board.
Smith has an undergraduate degree from Louisiana State University and a master of business administration from Southeastern Louisiana University.
Q: What interested you about the position?
A: For me, Southern Nevada represents a chance to apply what I've done in Louisiana to a bigger market like Las Vegas.
Q: Tell me about your work in Louisiana?
A: Not too long ago, Louisiana went through several years of growth in the manufacturing and tech sectors. I had the opportunity to work with large manufacturers — all the way to IBM. When you look at Las Vegas today, we're right in the middle of a similar upswing.
Q: What does LVGEA do to bring business to Southern Nevada?
A: We wield data so that companies and consultants that are assisting these companies can make informed location decisions; we host companies whenever they're looking at the area; we give them windshield tours and connect them with resources that they need to make informed decisions.
Q: Does LVGEA want to grow those efforts?
A: We do proactive, targeted outreach missions — what we call lead generation missions — all over the country. We're looking to expand that in 2017, and we're looking to participate in the governor's trade missions.
Q: Can you talk about what's going on in Southern Nevada's economy?
A: The whole region is on a rising trajectory and Southern Nevada, is just exploding in terms of job creation. We track job creation. This is the best year we've had job-count wise in the history of the organization — by a factor of two.
Q: What sectors are we seeing job growth in?
A: I was surprised to learn, and inspired, that there are so many manufacturing jobs coming online here, like Faraday Future. There are others in manufacturing, logistics and tech. We have diverse and amazing new jobs coming online in the next six to 12 months that offer a lot of opportunity for people seeking jobs.
Q: How important is higher education in the growth of these industries?
A: We need to focus on creating career paths for students and workforce pipelines for employers. Our education system has to be responsive and proactive, to work closely with the private sector, to help identify the specific skills that are necessary for the success of those industries.
Q: LVGEA works with UNLV on this?
A: We meet with the University of Nevada, Las Vegas at least every couple weeks. We are very connected with our partners in economic development, as well as our municipalities. We meet at least monthly with all of our partners in economic development — Mesquite, Laughlin, Boulder City, North Las Vegas, Henderson and Las Vegas.
Q: What do you like to do outside of LVGEA?
A: We spend all our time enjoying the parks: Red Rock and Mount Charleston. We live in Summerlin, so there are a lot of great parks over there.