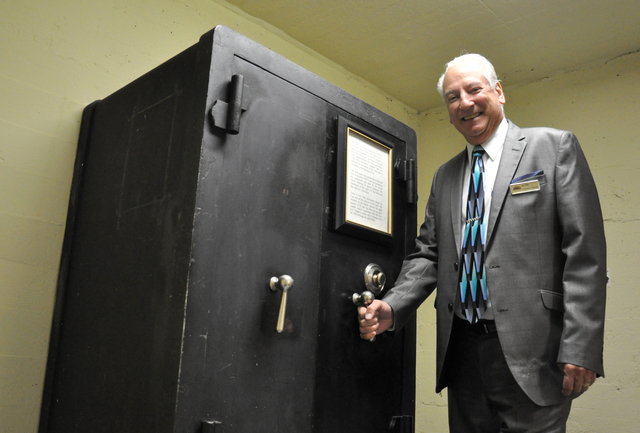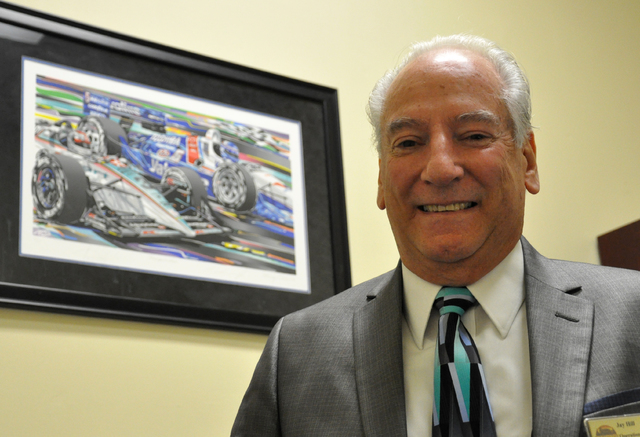 Jay Hill is the new director of operations at Railroad Pass, the oldest casino operating in Nevada. Hill is a New Jersey native who attended the University of Nevada, Las Vegas on a baseball scholarship and graduated in 1969. He joined the 85-year-old Railroad Pass in 2015, shortly after the sale of the property from MGM Resorts International to Joe DeSimone. He was promoted from casino manager in September.
Q: What initially drew you to the casino industry?
A: I started working as a dealer, one summer, between semesters at University of Nevada, Las Vegas. After college, I gravitated back toward the industry and have been in it pretty much ever since.
The business was run differently then. If you went to one of the other casinos, you always knew somebody there. They would take care of you. They'd send you to a show, buy you drinks or dinner or something. It was a smaller, closer-knit community. I was in the business then and I try to carry over some of that atmosphere here, but not totally (laughing). The good old days weren't all that good.
I worked 26 years at the Desert Inn, before Wynn tore it down. After the Desert Inn closed, I got into management more heavily. I spent the last seven and half years at Jerry's Nugget, managing the table games operation and Joe (DeSimone) hired me to come over and do the same thing here.
Q: Have you seen big changes at Railroad Pass since the change of ownership?
A: Joe has invested a lot of money in the property. He put on a new roof, because the old roof would leak badly whenever it would rain. He remodeled all the hotel rooms, including the bathrooms. New paint, new carpeting. We put in all new big-screen televisions. And he had the exterior painted also. He has done a lot of wonderful things and it has all contributed to our success.
We turned our banquet room into a classic car showroom. Joe's father, Joe DeSimone Sr., is managing that and it is drawing a lot of interest. And the steakhouse, we are proud of that. We are turning it into a really enjoyable eating establishment. We have a new chef and he has done wonders. It is really exciting, because I think we can use that steakhouse as a marketing tool. The atmosphere, the service and the quality of the food are excellent.
We keep trying to improve continuously on a daily basis. He has been a godsend to this property because MGM let it run down quite a bit. We are not a big corporation and can do things with more of a personal touch. And Joe takes pride in treating the staff well and treating the guests well.
It's very quaint and it's comfortable in here — a very relaxed atmosphere for our guests. It's quite a nice little niche we have here. We want to make them feel at home and get to know them on a first-name basis because we see them so often. It really makes for a friendly and a fun atmosphere.
Q: Speaking of marketing, what sort of strategies do you employ?
A: We do a lot of mailings, email blasts, radio advertising and also billboards on the highway coming in from Arizona. We are going to change the sign in front to a digital sign. Joe is putting a lot of money into that also, and it is going to be really nice and will help a lot. That will be done in about a month.
Q: How significant do you expect the Boulder City bypass project (expected to be completed by fall 2018, as the first phase of Interstate-11 construction) to be for Railroad Pass?
A: We anticipate it will improve our business. We are in the process of building a truck stop on this property and there will be a special off-ramp from the freeway, called the Railroad Pass Road.
We won't have the traffic light in front anymore and the road out there will be turned over to us, so we are going to make a lot of changes to the property in that regard. We are really excited about it.
Q: Railroad Pass is the third casino ever licensed in Nevada, in 1931. Tell us a little about the casino's history?
A: It came to be as a place for Boulder Dam builders to relax and blow off steam — gamble and have fun, dance and drink. And then it grew from there. It is the oldest (operating) casino in the state. It isn't the same building, though. It has gone through a lot of evolution.
Q: Share with us something about your life people may find surprising.
A: After college, my goal in life was to become a professional race car driver. I bought a racing car and started racing with my own team throughout the Southwest. I did that for a number of years.
I kept coming back to the gaming business to make enough money to support my racing habit. It was fun and I never got it out of my system. Las Vegas has been good to me. I have raised three girls here. I have had a nice life here.