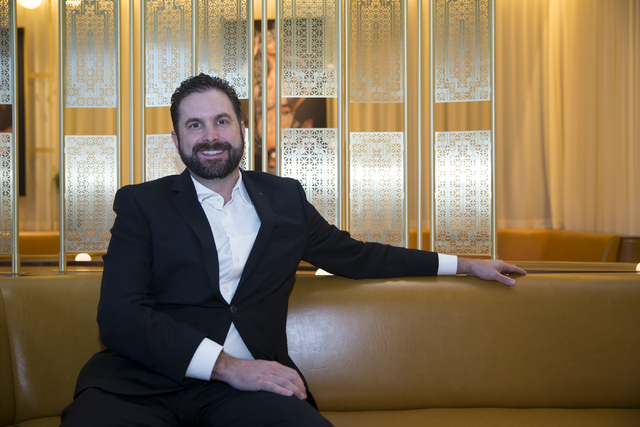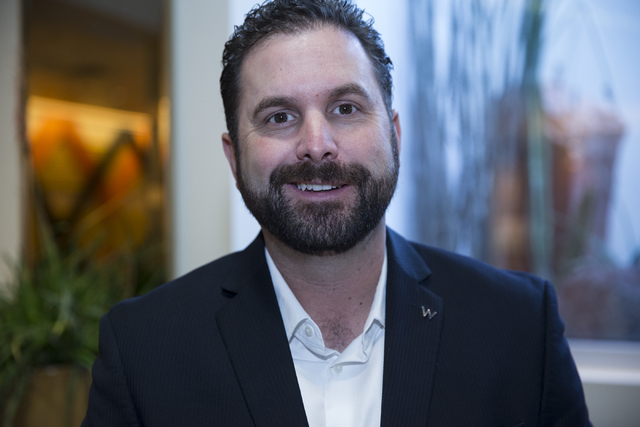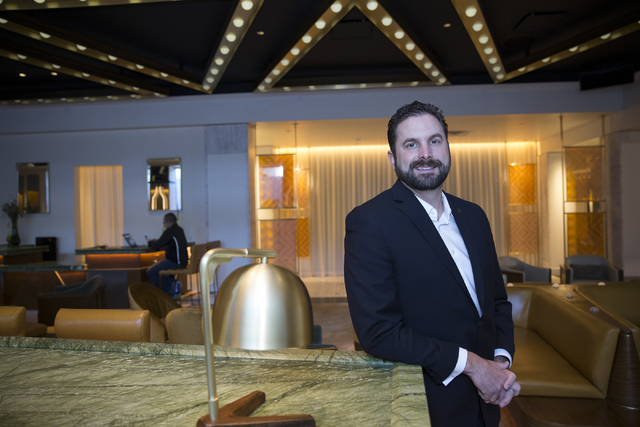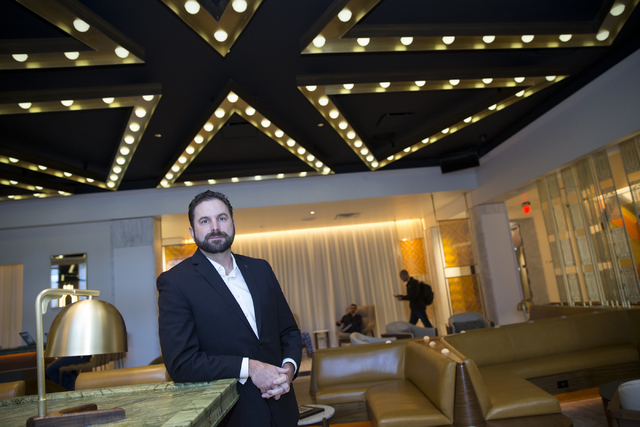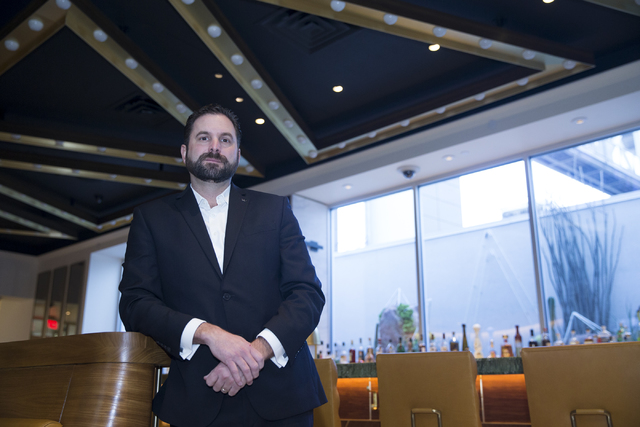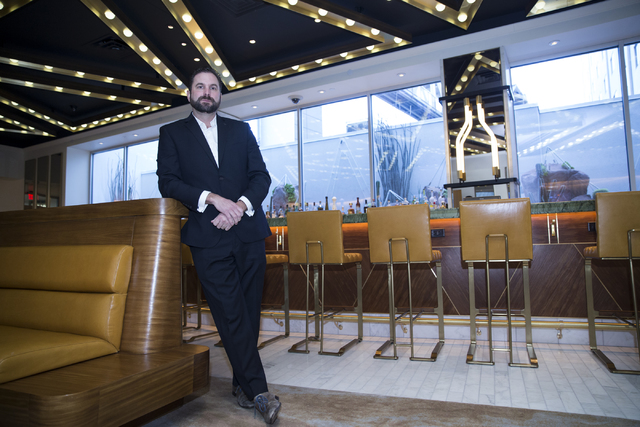 Mark Eberwein, general manager of the new W Las Vegas, is leading the way in bringing the well-known hotel brand's specialized luxury to the Las Vegas Strip.
Eberwein took charge of the 289-room W Las Vegas, which sits in the once-SLS Lux tower, in November. The W Las Vegas is managed by Marriot International, while owner Stockbridge Capital Partners continues to manage and operate the SLS.
Following its soft opening in December, Eberwein has helped ignite the W's first presence in Southern Nevada.
The San Diego native brings several years of experience to the job. Since 2012, Eberwein has held management roles for the W hotel brand across California's coastline, including in Los Angeles and San Francisco.
His management career in the hotel and hospitality sector has spanned more than a decade. Over the years, he's held positions for the Sheraton and St. Regis brands. He's worked in hotel management and as a director of food and beverage in the California and Utah markets.
Eberwein also holds an undergraduate degree in economics from the University of California San Diego and is a certified sommelier. In 2011, he was honored as sommelier of the year by Food and Wine Magazine.
Q: How did you get into the hospitality industry?
A: As I was going to school, I was working at an inn called Rancho Bernardo Inn. I was in the five-star restaurant called El Bizcocho, and I just fell in love with food and wine. By the time I was 23, I was a certified sommelier. I was running the wine program at that restaurant by the time I was 25.
… I kind of saturated my life with wine. I obviously didn't go to school for that, but it got me into the hotel industry.
Q: You made a move to enhance your career after that experience?
A: I was talking to a lot of friends, and they said you have to get into a system. You have to get into a Marriot or Hilton or Starwood if you really want to grow your career. I had an opportunity arise during the recession. I went to the Sheraton LAX.
Q: What do you think of Las Vegas?
A: When people come here as a destination, they don't explore the city. They explore a city block, up and down a 4-mile Strip, that's all they do. The reality is Las Vegas is an amazing place. I live out by Summerlin. I live out by Red Rock, which is stunning. We love to go hiking. The people couldn't be nicer out there. Generally, I'm really happy with my life in Las Vegas.
Q: What do you like to do away from the W?
A: I have two boys that are 6 and 9. I spend a lot of time playing baseball and such with them. I like to play golf. And I work a lot.
But I do love wine still. I have a very large wine collection. None of it's for investment. All of it's for me to drink. I don't do it for investment. I do it because I want to share great wine with great people.
Q: Can you tell me about the W's design?
A: Part of our culture is the Living Room. The Living Room and Living Room Bar, it's always connected to the check-in area, which we call Welcome. It's very important when you check into the hotel, that you feel the energy of the Living Room. During the day, you can go and relax and find peace here. But at night, you find a level of energy and sophistication that goes along with the W brand. The designers did an exceptional job of bringing that to life.
Q: How does the W differ from the typical Las Vegas hotel?
A: Every W is unique to (its) market. But staying here, you get that boutique luxury experience, and at the same exact time, the ability to experience Las Vegas without any effort — which is truly special, because most hotels you walk through casinos to get to your room, or you have to walk through the noise. Overexposure, if you will. It's Las Vegas. Here, you get the opportunity to be special; whereas, in most of these casinos, you are part of a larger number, unless you gamble heavily.
Q: The property is still attracting W fans?
A: We've already seen a huge influx of typical W guests. When we opened the hotel, we were sold out for the first four days. A lot of those guests were just guests that just loved W hotels.
Q: How do you think the W's presence will change the north end of the Strip?
A: We're really excited about it, I think this is why the brand loved being up here, is that there's this emerging hip scene in downtown Las Vegas. It really has been built up over the last few years. When you start to think of why Las Vegas is great beyond the Strip — the Strip is amazing. We want to be around new and what's next, not around what always has been.
For us to have this proximity, to be on the Las Vegas Strip, to be a few minutes from the middle of the Strip, a few minutes from downtown, we really think that this north end is going to be the scene coming up, and we're going to be the start of it.
Q: What do you see with the expansion of the convention center?
A: I think it's not only going to be for us but the entire north end of the Strip. Once the convention center expands out to the Strip, it's going to be an absolute boon for the entire north end.