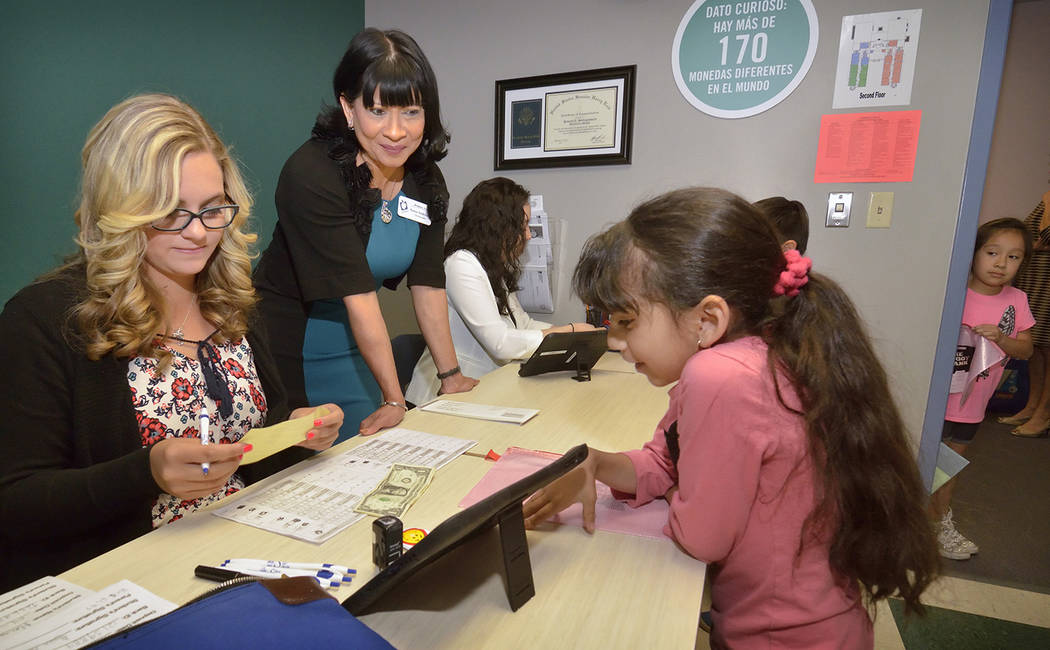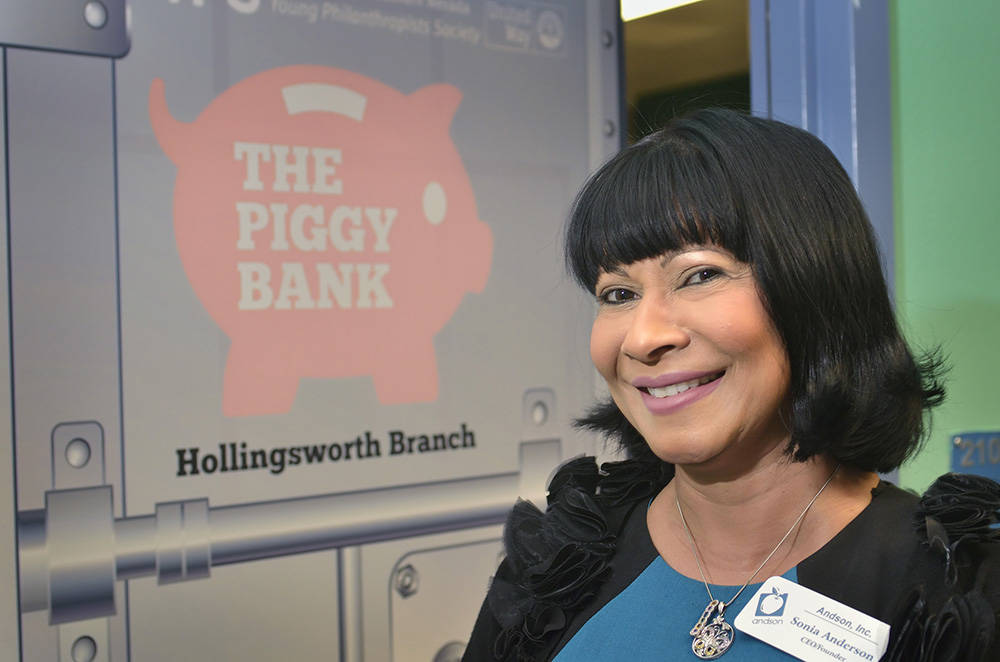 Sonia McTaggart-Anderson is out to increase the bottom line for all of our community. Her nonprofit organization, Andson Inc., teaches financial literacy to children and young adults throughout the Las Vegas Valley.
April is Financial Literacy Awareness Month, and her organization is celebrating by trying to raise $30,000 in 30 days this month to help fund the group's programs. Andson Inc. also received the Mutual of America Community Partnership Award on April 13 at Bali High Golf Club.
The organization is one of four charities to benefit from the Governor's Black-Tie Invitational golf tournament and social event held this month. Last year, the Southern Highlands event raised $105,000 for the charity.
McTaggart-Anderson moved to Las Vegas in 2005 when she sought to retire and sell her San Diego-based credit counseling business, which served 56,000 clients all over the country. She sold the company in 2008 to a Des Moines, Iowa business.
Her retirement got sidetracked after she began to read about the poor state of Clark County education. So, in 2010, she said she took $6 million from the sale of her business, founded the 501(c)(3) organization and set out to make a difference.
It's something that she feels passionately about.
She said she grew in a poor, abusive family in Guyana, South America. She was the first one of her family of eight children to go to college. She put herself through school with scholarships after she spent some time as an undocumented worker in the New York garment district. Later, she became a U.S. citizen and had a long career in the financial industry.
"It was total strangers that helped me," she said.
Q: When did you decide to start this nonprofit group?
A: In 2008, I sold my business and spent the next 18 months as a consultant for the company that bought it. After that, I started paying more attention to Clark County, the newspapers, the Las Vegas Business Press. I kept hearing about the deficient school system we have. I had been on the board of directors for the Boys and Girls clubs in Central Florida, where I started my business. So I started visiting the clubs here, talking to parents and kids. The education system was so poor I decided that somebody needs to do something. I came from the most horrible conditions — poverty and abuse. I was able to make it because people helped me.
Q: Why did you start Andson here?
A: I started it here because I live here. There is a vast need here. There is a diversified population with English language-learning families. A large population of them are service workers with no education. The parents cannot provide for their children what they don't know. Few graduate from high school or college. My goal was to start an organization to break that generational cycle of low-income, poverty and service-industry jobs.
Q: Can you tell us about your programs and where they are available?
A: We teach classes in 42 locations. There are 10 elementary and middle schools, local Boys and Girls clubs, libraries, St. Jude's Ranch for Children in Boulder City and the LGBTQ Community Center in downtown Las Vegas.
We started with 160 kids in 2010, and now we serve 15,000 children and teens each year. We provide free financial literacy classes and tutoring services. We decided we can't teach them finances if they don't know basic reading, writing and math. We also run a Piggy Bank program in three elementary schools. In the past five years, these kids have saved $225,000.
Q: What does your budget look like?
A: We spend $1.4 million per year. Most of it goes to pay our 287 part-time employees who teach our classes and provide tutoring services. That is less than $100 per child. We just started a financial literacy program in Pahranagat Valley High School in Alamo. I applied for a grant from a bank and was turned down. I was telling a friend about how the school with just 135 students needs the program because they did not have as many supplementary programs as Clark County has for its kids. She said, "How much do you need?" I said, "$9,835," and she wrote me a check.
Q: What's next?
A: We are using what we are doing here as a model for six other states — Texas, Arkansas, Ohio, Minnesota, North Carolina and Kansas.