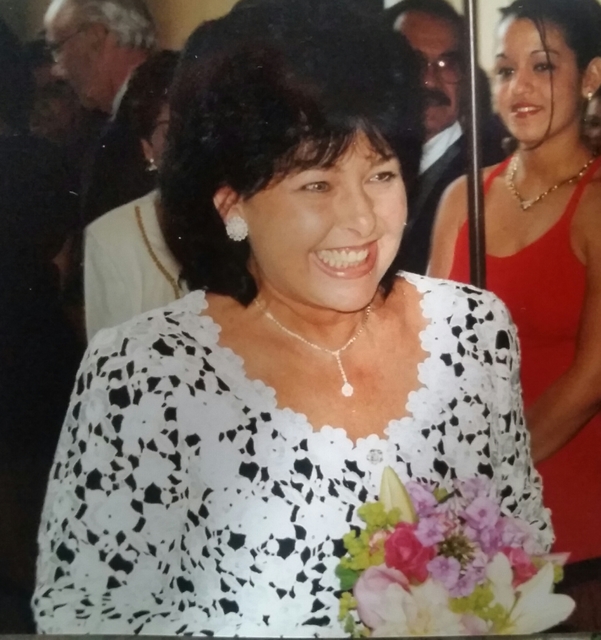 If you mention the names Ray Kroc, Dave Thomas, Carl Karcher and Col. Harland Sanders, most Americans will recognize them as giants in the fast food industry.
However, while few people would know the name Lois Margolet, millions would certainly recognize the name Capriotti's, the sandwich brand she created that would ultimately set the standard for quality.
On Jan. 12, Margolet died in her Las Vegas home as the result of lung cancer. She was 68.
Capriotti's moved its headquarters from Wilmington, Delaware to Las Vegas in 2008, when Ashley Morris and business partner Jason Smylie acquired the company. Capriotti's has 105 restaurants, largely in Nevada and the Mid-Atlantic states.
The news spread quickly from one coast to the other as politicians and loyal patrons of the 105 sandwich shops in Las Vegas and the mid-Atlantic states mourned her death.
Cindy Cutler, Margolet's niece and manager of a Capriotti's near New Castle, Delaware, called her aunt a "tremendously smart" businesswoman.
"She had an incredible drive and did everything possible to make her dream come true," Cutler said. "But Lois, the person, was also the most generous and loving person you would ever want to meet."
Her sister, Ann Gwinn, said: "Those who knew Lois will (remember her) for so much more than a sandwich, but for how she treated everyone around her. She always worried about that faction of business — not just what it would bring to her but how (it was) going to impact somebody else's life."
In 1976, at the age of 28, Margolet quit her job at Military Base Management to open the first Capriotti's Sandwich Shop at 510 N. Union St. in Wilmington, Delaware, the same Little Italy neighborhood where she grew up. Securing a $13,000 bank loan to purchase a $10,257 storefront, Margolet had exactly $2,743 to start her mom-and-pop sub shop, which she named after her grandfather, Philip Capriotti.
"She opened at a time when women in business wasn't the norm," Cutler said. "Everybody told her she wouldn't survive."
According to a 1976 Census Bureau report, women owned less than 5 percent of all businesses and produced less than 1 percent of total sales in the U.S.
"All the equipment she bought was used, and she even borrowed from some of the local bookies to get what she needed," Gwinn said. "All she wanted was her own business."
In the early years, Margolet struggled. There were times when she was forced to go out and get second jobs — side jobs — to make sure she had enough money to keep the business going.
Margolet's mother even talked her youngest child, Alan, into leaving his job at Rodel, a small automotive repair and maintenance company in Newark, N.J., to help his older sister at the new shop.
What made Capriotti's different from all of the other sandwich shops was that Margolet insisted on using the finest natural ingredients. She did not use processed meats.
One of Margolet's biggest successes and what would become her signature creation is the Bobbie, a sandwich made of turkey with cranberry sauce, stuffing and mayo on a sub bun — in the spirit of a sandwich her Aunt Bobbie used to serve on the day after Thanksgiving.
Initially, Margolet put the sandwich on the menu for a limited time during the holidays, but it became such a great success that they couldn't take it off the menu. Today, each shop slow-roasts eight to 10 whole turkeys for 12 hours every night and pulls the meat by hand every morning.
In fact, the Bobbie tastes so good that it was responsible for the USA victory in the 2014 World Cup of Sandwiches final. The Bobbie, the Capriotti's sandwich appointed as the nation's standard-bearer, defeated the German Döner from Döner Bistro, taking 61 percent of the 1,476 votes, according to the contest's judges.
The Capastrami (hot pastrami, Swiss cheese, Russian dressing and cole slaw) stacked high with premium ingredients is another signature favorite among patrons.
In Nation's Restaurant News' Top 200 census, Capriotti's reported 2015 U.S. system-wide sales of $63.7 million across 90 units, including 13 company locations and 77 franchised restaurants. System average unit volumes in fiscal 2015 were $707,410.