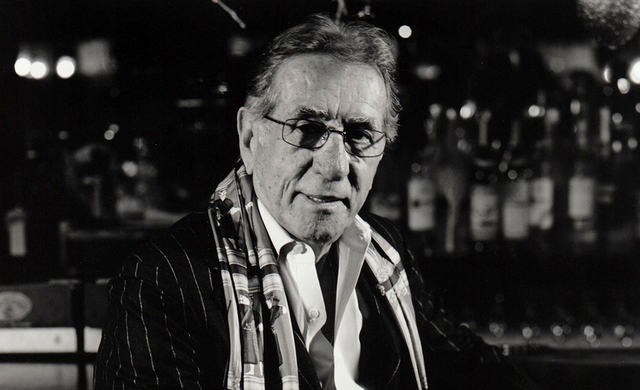 Frank Pellegrino Sr., the New Yorker and actor who brought his famed Italian restaurant to Las Vegas, has died at the age of 72.
Pellegrino and his family, led by his son, Frank Pellegrino Jr., opened Rao's in Caesars Palace in 2006. He died Jan. 31st of lung cancer.
"He was a remarkable man," said celebrity and lifestyle journalist Robin Leach. "You hear all of these stories about a gentleman whose last name ends in a vowel being connected with unsavory characters of New York, Chicago or old-time Vegas, but he was a consummate gentleman and consummate host. He was always impeccably dressed in a suit whether he was on 'The Sopranos' or running his restaurant."
Leach said Pellegrino was comfortable with only having his restaurant in New York and was concerned that the expansion to Las Vegas would jeopardize his reputation and legacy. He was encouraged to expand by his son, Frank Jr., he said. Rao's later expanded to Hollywood in 2013.
"Having made the commitment to Las Vegas with Frankie Jr. in charge was like a new lease on life for Frankie Sr.," Leach said. "He was gung-ho on the restaurant here and gung-ho on expanding it to Los Angeles."
Leach called Pellegrino gracious and charming and said it didn't matter if someone was a celebrity or an average person. If ever there was the customer-comes-first mentality, Pellegrino had it, according to Leach, who also credited him for being a strong family man.
"They all had to reflect a certain Pellegrino standard," Leach said. "I don't think he ever tolerated nonsense or weakness, but it was always with a velvet glove. He was always jovial. I thought he was always in a fun and good mood. I never saw him when he wasn't smiling."
"That speaks gallons about strength and perseverance and everything else," Leach said. "He always had a smile and always ready with a laugh."
John Curtas, the author of "Eating Las Vegas," called Pellegrino a "character" and "old-school Italian New York" and a charmer who always had a twinkle in his eye and would tell a story at the drop of a hat.
"He seems to know everybody from Bill Clinton to mob hit men," Curtas said. "He was a great guy, and it was what he and his son infused into the personality of the restaurant. That's what made it a big hit. They could have just opened and slapped a name on it and never be seen in Vegas, but they were here all of the time, especially in the early years."
Rao's had its origins in Harlem in 1896 and with a limited number of seats was considered one of the most difficult reservations in New York City for several decades. In the past, it was a place where mobsters would come and eat and the FBI would stake out from across the street. Pellegrino played an F.B.I. chief in the HBO series "The Sopranos."
"I think he told me one time he denied more than one ex-president," Curtas said. "He said no to (former Presidents) Bill Clinton and the senior (George H.W.) Bush. He did it with a smile. He said he has a small restaurant when they get booked up every night, and he doesn't care if you are the queen of England. You can't get seats."
As for how Rao's fits in the Southern Nevada landscape, Curtas said the Italian-American food Rao's brought to Las Vegas is probably the best Southern Italian food the region has ever seen.
"There have been a number of seminal moments in the Las Vegas dining scene, but getting Rao's here was a big capture and big get for Las Vegas," Curtas said. "I expected these guys to come from New York with a lot of attitude, but they were very open and nice. Their restaurant is a bigger version of their very small and exclusive restaurant in New York City."
Leach added that Rao's captured the cooking of Pellegrino's wife and mother.
"It was like going home to Sunday dinner, and when you think of all the swank restaurants in Las Vegas, his was the only one like going home," Leach said.
The Pellegrino family released a statement saying that, while the entire Rao's family mourns his loss, they also celebrate his life and know "he would be adamant that the show must go on." The family said he worked on behalf of Mount Carmel Holy Rosary School and The Ronald McDonald House. In lieu of flowers, the family suggests a donation to either place.