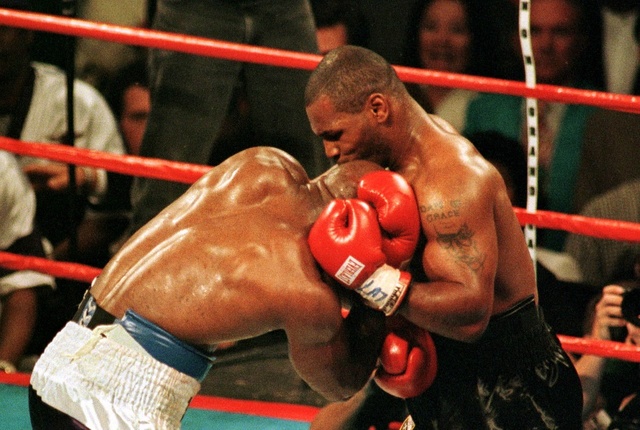 Quick, name the heavyweight champion of the world. Still thinking on that one? OK, try naming another boxing belt holder in any weight group (don't forget, Floyd Mayweather is retired, at least for now). That is boxing's current popularity problem in a nutshell. The answer to that first question is Tyson Fury, Anthony Joshua or Deontay Wilder, depending on which governing body one prefers.
The sport's popularity is growing in Europe, particularly in the former Soviet Union, but sagging in the United States. Marquee bouts remain hugely popular — Mayweather's 2015 bout with Manny Pacquiao drew 4.4 million pay-per-view customers who spent $410 million collectively — but the sport doesn't have the range of marquee names — particularly in the heavyweight division — that were so marketable in past decades.
Las Vegas' close historical association with the sport is secure in large part due to Caesars Palace. The hotel-casino's sports arena hosted some of the greatest bouts in boxing's history, including Larry Holmes versus Ken Norton in 1976, Ray Leonard versus Thomas Hearns in 1981, Marvin Hagler versus Hearns in 1985 and Leonard's defeat of Hagler two years later.
The MGM Grand was the setting for Evander Holyfield's two victories over Mike Tyson in 1996 and 1997 — the second by disqualification as a result of the infamous ear-biting by Tyson.