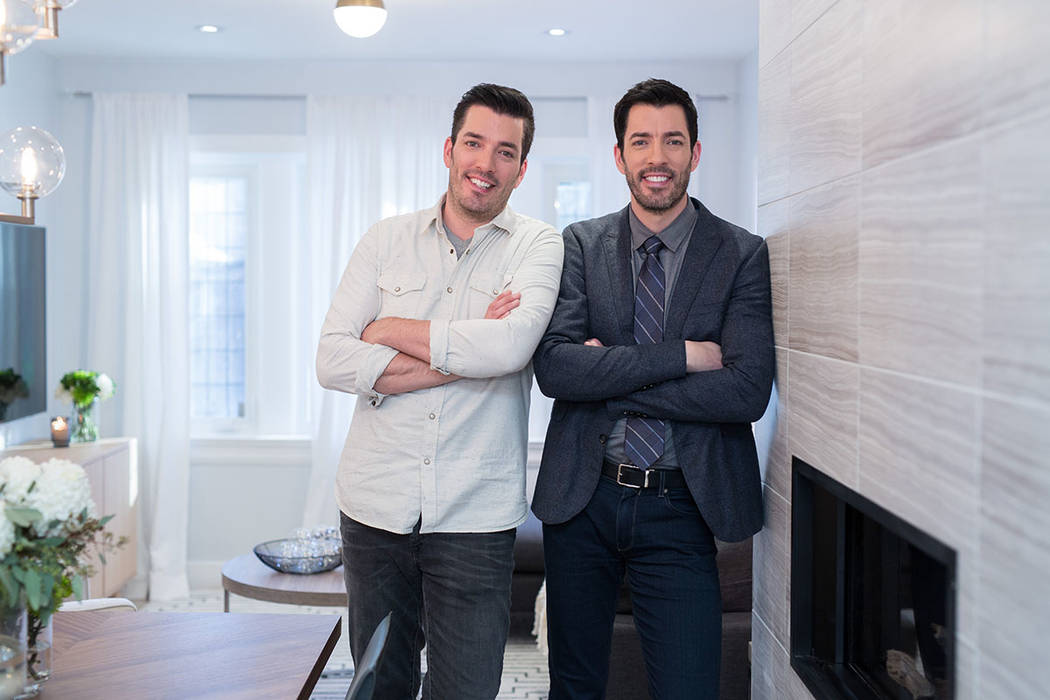 A dozen local devotees of "The Property Brothers" might soon hit the real estate jackpot.
This week, the Las Vegas-based reality TV stars announced they will be recording their upcoming season of "The Property Brothers" in Las Vegas. Previously, they have focused on homeowners in Canada, New York, Atlanta, Austin, Texas, and Nashville, Tennessee.
With five different series on HGTV, Drew and Jonathan Scott are undoubtedly the cable network's most popular personalities. Although they filmed another series, "Brother vs. Brother" in Las Vegas in 2015 and 2016, which involved four home renovations, this will be the first time this series is being shot here. Twelve episodes will be produced
"Filming a home in Vegas is always exciting for us," said Drew Scott in a written statement. "There are so many beautiful homes and neighborhoods in this city that we'll be able to showcase this coming season."
Their team is searching for candidates for the series, which will start production in January. Candidates need to be living in the Las Vegas metro area or be planning a move here, older than 21, and have a budget of at least $90,000 for the renovation and be able to prove it.
Fans of the show don't need to be told that they must be looking for a fixer-upper and have a basic idea of what they want and need in a home, but be flexible and willing to work with a design team.
In a typical show scenario, one of the homeowners will want something completely contrary to the others' desires. Or, the buyers have a long list of "must-haves" that is not balanced by their budget. In that case, the brothers must persuade their client to trust them to make the most of those dollars. That is where the drama begins.
Clients must be patient and work through a seven- to eight-week process, including living elsewhere during the renovation. Because the timeline is tight, they must be available for on-camera appearances the whole time and able to make quick design choices.
Like a good dinner guest, participants are expected to be enthusiastic, contribute interesting stories and have some type of personality. It's television, after all.
Other requirements stated on their 50-question online application include being available for seven to 10 days of shooting throughout the process.
Participants for the show are selected by the production company, Cineflix, not the Scott brothers. The show's casting director, Nicole Chacra, reports the response to the casting call has been overwhelming.
According to the Scott brothers' website, homeowners on the show do get an entire home renovation, but the hourlong program typically highlights only the common areas of kitchen, bathroom and living room. And no, the carefully selected furnishings are not all whisked away as soon as the cameras shut off; the owners get to keep all the furniture, tchotchkes and decorative throw pillows.
Whether or not the investment will pay off in the short term has not been established in the Las Vegas market. But judging by social media posts, a lot of Las Vegas locals are interested in getting into the game.
To apply, visit propertybrothers.castingcrane.com.