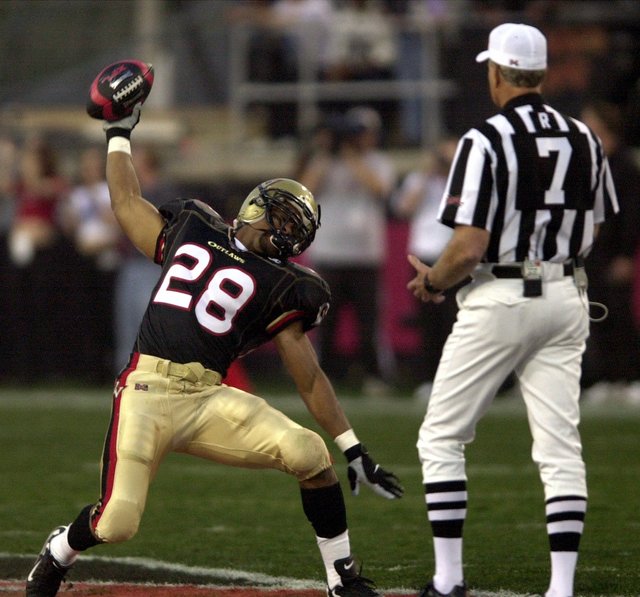 The Raiders will be kicking off in one of the most expensive stadiums on earth beginning in 2020. Many local residents may be surprised to learn that the city has already served as home to professional football which was not played in indoor soccer-sized arenas. In 1994, the Canadian Football League expanded into the United States, placing a franchise in Sacramento. The following year, three more American teams were added, including the Las Vegas Posse. Coached by Ron Meyer, former head coach at UNLV and two NFL teams, the Posse played their home games at Sam Boyd.
The team featured a 'showgirl' cheerleader troupe and halftime bikini contests in a fruitless bid to build public interest. Their second-to-last scheduled home game against the Winnipeg Blue Bombers sold only 2,350 tickets, the lowest attendance total in CFL history. The Posse's final "home" appearance was subsequently relocated to Edmonton. The team finished 5-13 and folded at season's end.
Brief appearances by the Las Vegas Outlaws (XFL) and Las Vegas Locomotives (UFL) have followed, as well as a handful of arena league clubs and The Las Vegas Sin of the Legends Football League (formerly the Lingerie Football League, a 7-on-7 women's league featuring minimal uniform covering beyond necessary padding).
By Buford Davis/Las Vegas Business Press