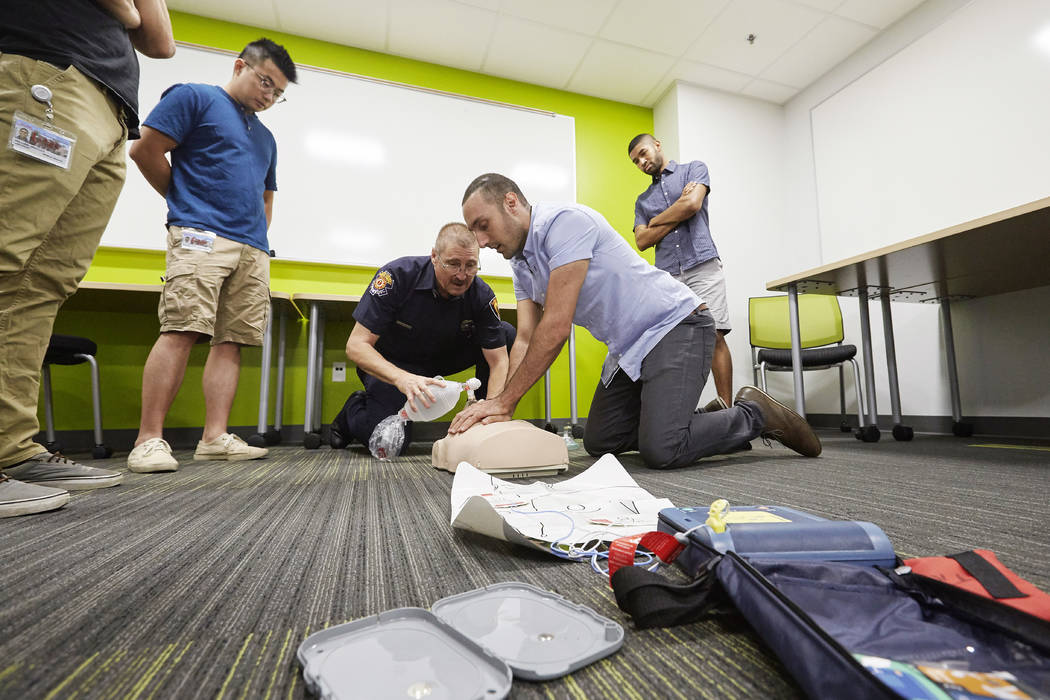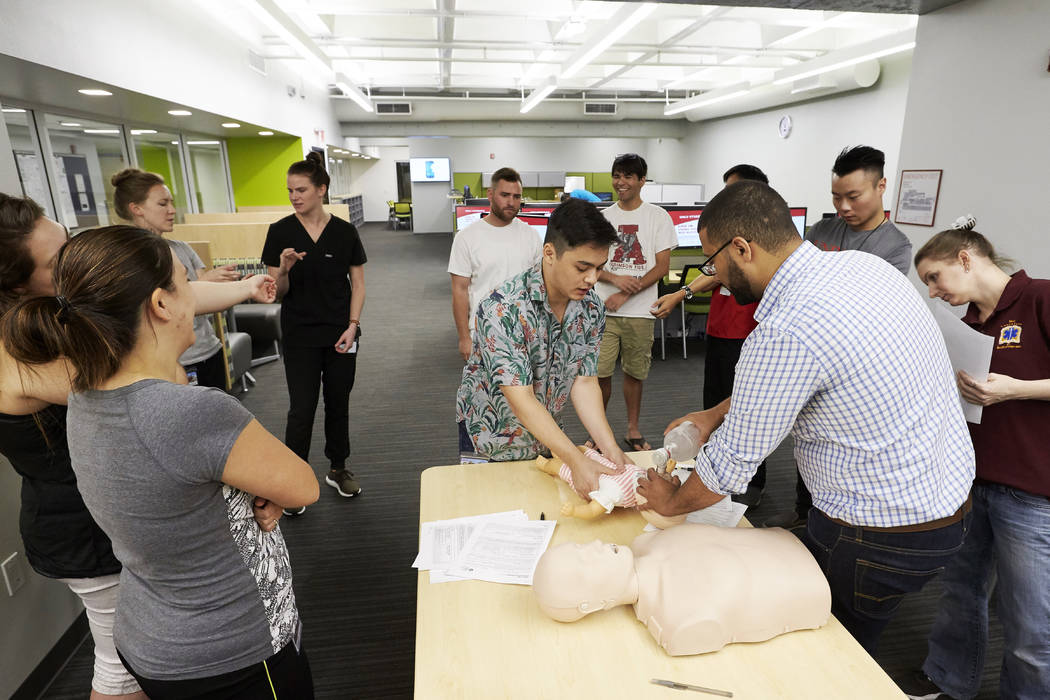 The UNLV School of Medicine launched its first class July 17 but the community outreach for providing medical care is already underway and will expand in the future.
UNLV has taken over eight patient clinics that the University of Nevada, Reno School of Medicine operated. That includes a multispecialty pediatric center, a family and sports medicine clinic, behavioral health and counseling. UNR had 24 offices and clinical spaces and UNLV will create eight patient clinics, many around University Medical Center and others in the northeast valley.
"We had a big milestone in July when we transitioned 150 doctors and about 300 residents and 300 support staff and nurses," said Maureen Schafer, the chief of staff for the UNLV School of Medicine. "We added 750 employees overnight to the 80 we had. That's a quarter of the size of UNLV."
The clinics also have several pediatric subspecialties and other levels of care, including some surgery, that aren't found in the rest of the community. There are also clinics for family medicine and psychiatry.
The clinical practices are vital to the medical school by providing a training ground for students and residents who've already graduated, in addition to the revenue they generate to operate the school.
The clinics, which generate about $70 million a year, are running at a deficit of about $6 million to $7 million a year. The school is making organizational changes to reduce that deficit and ultimately have a surplus with local management under UNLV and other operational changes that will bring more patients and revenue into the operation, according to Schafer.
The school took out a $19 million loan to help cover its payroll for the clinics as it waits to obtain payments from Medicare, Medicaid and private insurance, Schafer said. It was needed to cover payroll and other expenses.
"It's been financially fragile, and it wasn't running in the black," Schafer said. "It's been struggling for years, and we needed to stabilize it financially. What happens when you open a new business you can start selling the services, but the invoices lag behind and it takes 90 to 120 days to be paid by insurers."
Doctors working in the clinics contracted with payers on an individual basis rather than as a group, and the school has changed that process to get better rates and generate more income, Schafer said.
Physicians had been paid a straight salary but that has been changed to match what's done across the country with compensation based on productivity, patient engagement and other factors.
"We think it could be significantly increased based on business operating procedures and contracting," Schafer said. "We're very excited by the model we're moving to, and the negotiated rates with payers. Our ability to manage from Southern Nevada versus Northern Nevada makes a difference in being closer to the patients and understanding the needs."
The $19 million loan is expected to be paid off in four years, Schafer said.
Community outreach has already started at the beginning of medical school for the 60 students who have been assigned in 12 groups of five to go out into 12 neighborhoods surrounding the downtown Las Vegas core, including in North Las Vegas.
Those are neighborhoods with a high number of emergency medical calls, which Jeffrey Fahl, a professor of pediatrics at the UNLV School of Medicine, said is a failure of the medical system.
They will go out to the neighborhoods and be guided by people who work and serve the population there, Fahl said. The students will do a study on the neighborhoods and look at their access to food, medical clinics, schools and parks, he said.
"Those are social determinations of disease," Fahl said. "To be healthy, you have to be active and have food and get your education. Each of these areas has their own problems, and at the end of their six weeks, they will report what they have learned about these communities. It's very powerful to learn about the communities they're going to be serving."
In addition to going out in the neighborhoods, the students also began their medical study by training as emergency medical technicians. The students will be riding with ambulances and going out on calls, Fahl said.