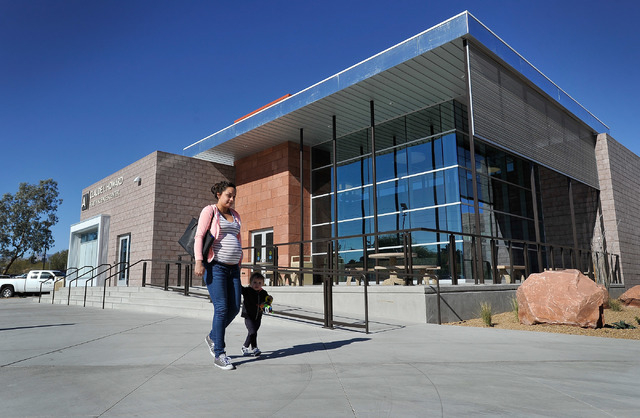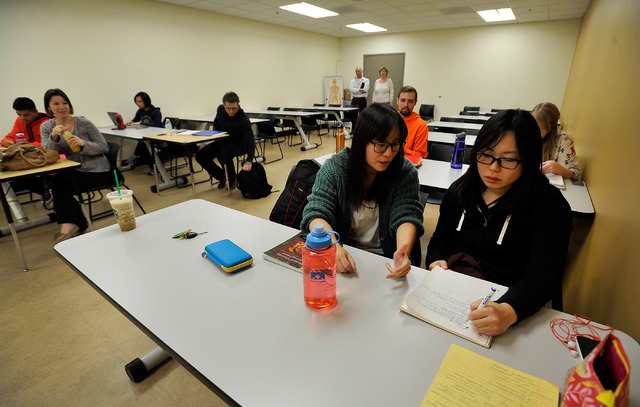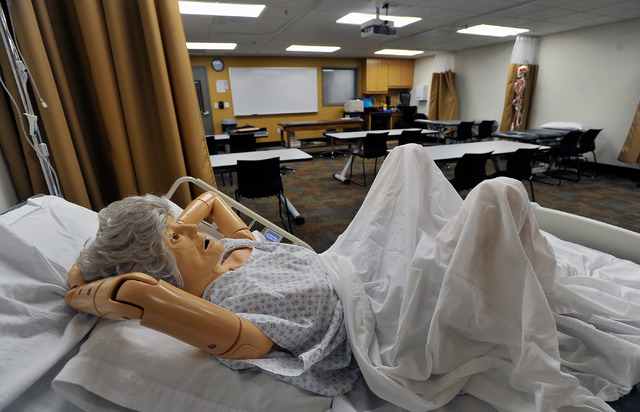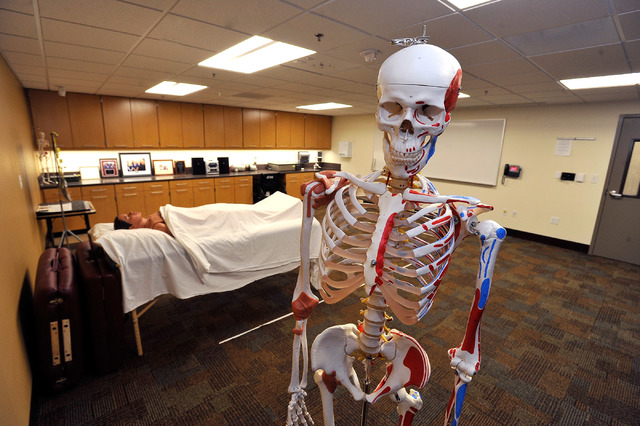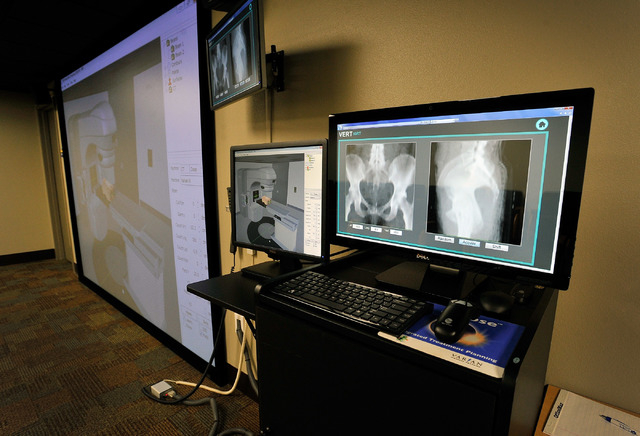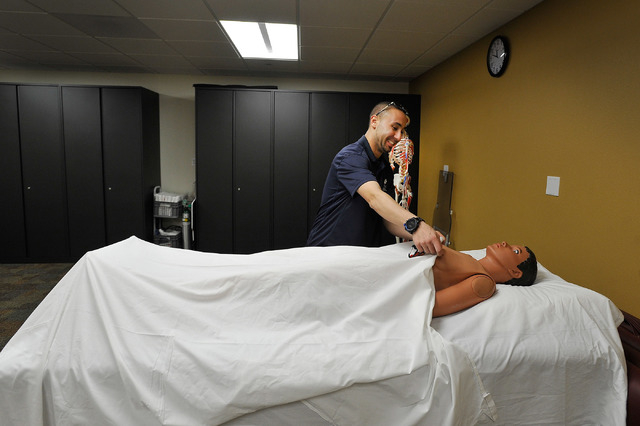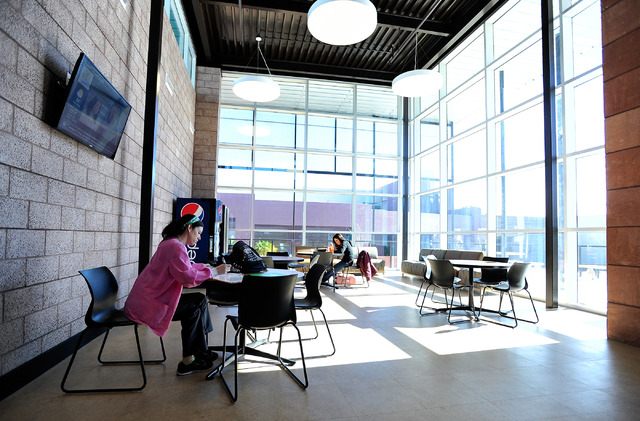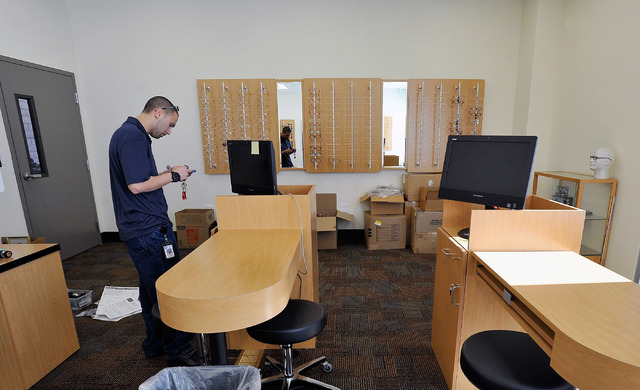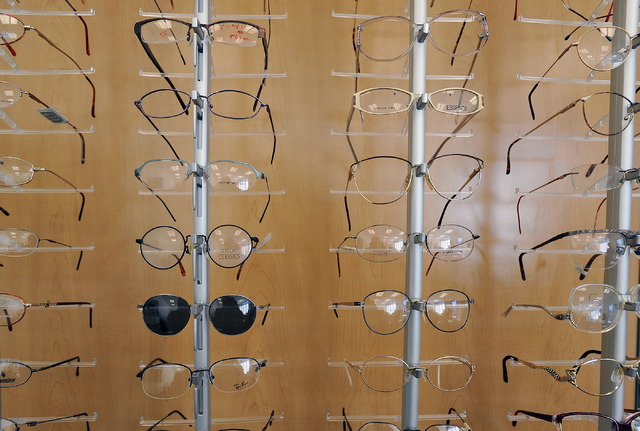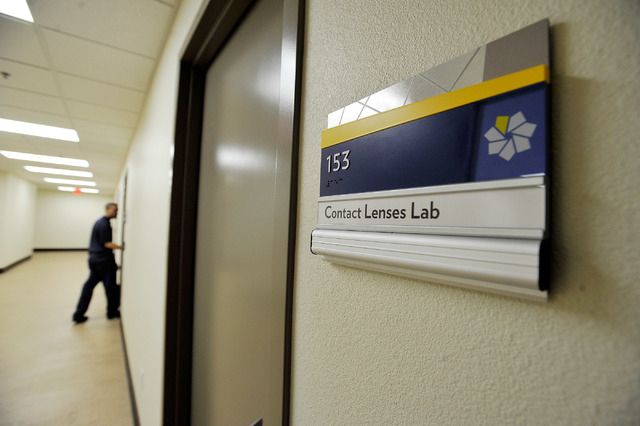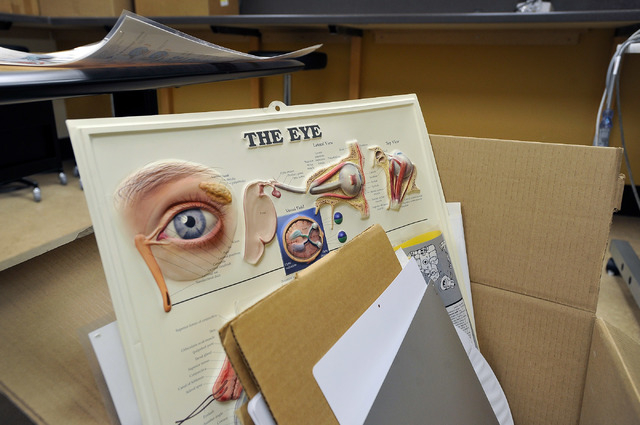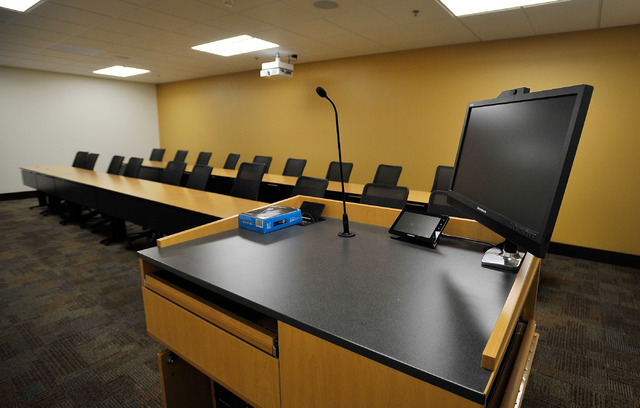 What began as a set of plans two years ago to modernize the oldest building on the College of Southern Nevada's West Charleston Campus will soon be reality as the health sciences school prepares to the unveil its state-of-the-art renovations.
An additional 5,000-square-foot of space, which includes three new classrooms and six laboratories, will be added to the formerly 26,000-square-foot A building.
Jim Godin, chairman of the Dental, Diagnostic and Rehabilitation Services department and Radiation Therapy Technology program director, said CSN continually added onto the A building since it was built in 1988, which caused leaks throughout.
"The labs were nonfunctional and it was a mess, but we made do," he said.
Two years ago, faculty at the Ralph &Betty Engelstad School of Health Sciences drafted renovations for the building, which houses the physical therapy, radiation therapy and ophthalmic assistant programs.
"The faculty was involved in the design and internal use," Godin said. "What we now have in those three departments are state-of-the-art training facilities that we didn't have that in the past."
Small renovations were also done to the veterinary tech area in the adjacent B building and new equipment will be added for the physical therapy, radiation therapy and ophthalmic assistant programs.
"Now we're competing with the major colleges in the United States," Godin said.
Funding for the $10 million project was secured through a 10-year bank loan. Existing CSN student fees will be used to pay off that loan.
The College of Southern Nevada is scheduled to unveil the renovations to the A building, which they will be dedicating as the Claude I. Howard Health Sciences Center on Feb. 11 to honor the philanthropist and education supporter.
"These new classrooms and labs will enhance the learning experience for our students at CSN," President Michael Richards said. "We're excited to show them off to the public."